There are many different occasions for using a limo service, and which service you use can make a big difference in the outcome of that occasion. That is why it is so important to put Seattle airport transportation into the hands of Seattle Limo Service because we know there's a lot more to limo service than simply driving you to your destination.
One of the many services we offer at Seattle Limo Service is Seattle airport transportation. We understand how important it is that you arrive in plenty of time for your flight while receiving the high quality service you deserve and that people have come to expect from Seattle Limo Service.
Seattle Limo Service will pick you up in a clean, well maintained, and late model limousine
Believe it or not, there are countless limo services that advertise the vehicles they use for Seattle airport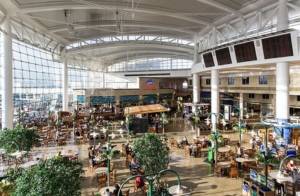 transportation yet when they arrive on the scene, your transport is an older broken down less than acceptable limousine. This will never be your experience when you use Seattle Limo Service for your Seattle airport transportation.
You might save a few dollars by choosing a cut rate limousine service for your Seattle airport transportation needs, but cost won't be the only thing you are cutting. At Seattle Limo Service, clients can rest easy knowing they will ride in classy style and comfort. Our Seattle airport transportation service doesn't just stop with the limousine used to get there, either.
Seattle Limo Service has professional drivers and limos with all the extras
At Seattle Limo Service, you can always expect attentive, courteous, experienced drivers. We provide Wi-Fi in all of our limousines, which offers a great deal of convenience for the busy business traveler who wants to maximize their time even when in the road.
Another standard in all of our cars is the iPad, and our clients have come to greatly appreciate this feature. While en route for Seattle airport transportation, clients can track their flight, make future flight reservations, take notes, and perform many other tasks.
When it comes to your comfort and safety, Seattle Limo Service takes extra care that you are getting only the very best
At Seattle Limo Service, we take great care in keeping our cars well maintained and at the extraordinary standard of luxury and comfort clients have come to expect from us. Your safety, comfort, and care are never compromised and our drivers all undergo drug testing and full background research before they can join our team.
When you need Seattle airport transportation, call the limo service committed to delivering you the best transportation experience possible in the Seattle area. Remember, also, that Seattle Limo Service also provides many other transport services including proms, weddings, wine tours, corporate excursions, city tours, night out, cruise, and more. Seattle Limo Service is your premier custom service limousine provider in the Seattle area; don't settle for anything less.